A bizarre creature that appears to be a fish with legs has been found in New Zealand.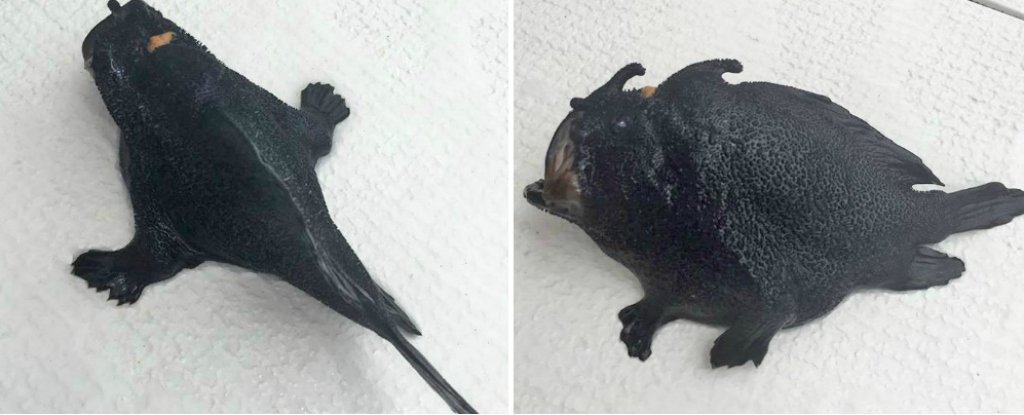 Credit
: Museum of New Zealand Te Papa Tongarewa/Facebook
The fish, a black, spiny-skinned animal, has two fins on either side of its body. However, rather than being attached close to the abdomen, the fins are turned down and stretched out, looking like two feet that could propel the fish along the sea bed.
The animal was found in the Bay of Islands area in the far north of New Zealand's North Island, in shallow water close to the shore.
The fish was sent to the Museum of New Zealand Te Papa Tongarewa in Wellington, New Zealand, where collection manager Andrew Stewart examined it and put photos of it on Facebook, where it started gaining world-wide attention.
"The last time this species was sent to us was 2008, which gives you an idea of how 'rare' they are here," Stewart wrote. "Elsewhere, the striped anglerfish is very common especially in the tropical and subtropical waters from the Atlantic, Indian and Pacific Oceans.
"The Frogfishes family (Antennariidae) are rare in our waters and seem to be at their southern limits of tolerance, water temperature-wise. They are taken as single captures, and have only been found along the east coast of the northern North Island."
What struck Stewart as "very unusual" was the fact this striped frogfish was completely black. They are often brightly colored.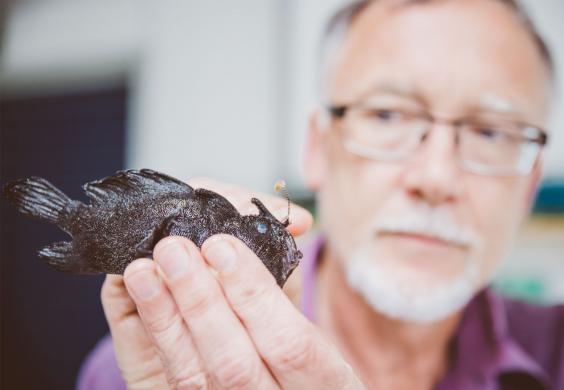 Credit
: Museum of New Zealand Te Papa Tongarewa/Facebook
When another animal gets close, frogfish have the unique ability of being able to outwardly expand their mouths, as well as their bodies, allowing them to eat fish the same size as them (just imagine being able to eat something human-sized).
"Frogfishes have the fastest bite of any vertebrate," the New Zealand museum explains. "Their mouths expand at the speed approaching a .22 rifle bullet - and that's in a medium 800x denser than air."
The animals are found in most tropical and subtropical waters around the world, and live anywhere between the shallows to 210 m below the surface of the ocean, with most animals found at depths of around 40 m.